A boda-boda rider who was captured on camera taking advantage of the darkness and raping a 57-year-old lady will now stay a prison guest after being sentenced to 15 years in prison.
On June 28, 2015, in Laikipia County, John Muiruri was charged and sentenced for raping the lady. The court heard that he purposefully and unlawfully pushed his way with the victim without her consent. Six months after his trial, he was condemned.
During the trial at the lower court, the court heard that the complainant had boarded Muiruri's motorbike following nightfall.
He, unfortunately, followed a different path that went to a thicket where he stopped, yanked her off the bike, and dragged her to the ground. He then partly undressed her, tied up her hands, and violently entered her. Members of the public arrived on the scene before he could finish.
The complainant's testimony being clear and unambiguous she further told the court that members of the public apprehended him at the scene of the crime raping her.
"He was made to sit near her as she lay on the ground with her panties removed and biker torn. Members of the public also assaulted him, before handing him over to the police who arrived shortly thereafter," the judgment read in part.
Muiruri appealed against both conviction and sentence on grounds that the complainant's testimony was riddled with contradictions and inconsistencies while the prosecution witnesses were not reliable at all and further added that the trial court rejected his defence.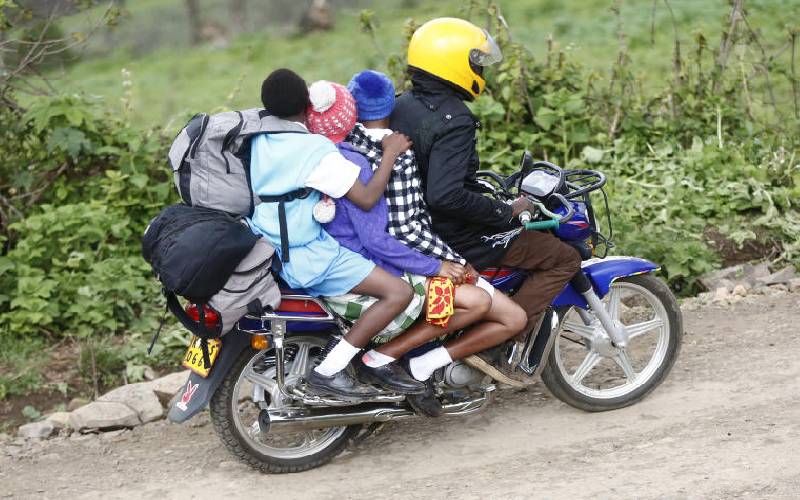 In his submissions, he additionally indicated that other witnesses were not called to testify and the case was not proved beyond any doubt, an argument that was rubbished by the state counsel.
During the appeal, the court noted that there was no consent during the heinous act but Muriruri took advantage of an elderly lady who was, unfortunately, going home at night.
The prosecution case was proved beyond any reasonable doubts as his defence was clearly an afterthought that did not succeed in raising any reasonable doubt thus the rejection.
Evaluating the evidence, the court found out that Muiruri's conviction was safe and upon good and sound evidence.
"There is no merit in the appeal against conviction, and the same is hereby dismissed," judge H.P.G. Waweru ruled.
As for the sentence, the same was not only lawful but also richly deserved and probably on the lower side given the circumstances of the offence.
"I do not find it manifestly harsh or excessive, and I have no reason to interfere with it," Waweru added.
---
Mahakamani News is Kenya's top court reporting and crime coverage website. If you have a case that needs coverage, or if you are facing injustice from powerful forces, fired unfairly or reporting any corruption or relevant news pertaining judiciary etc please contact us via
cases@mahakamani.news
---
Comments
comments