Bungoma Law Court is this week holding a service week to clear pending criminal appeals at the station.
Judges Lydia Achode (High Court Principal Judge), Justus Bwonwonga of Kapenguria High Court, and Lilian Mutende from Milimani Law Courts are handling the 150 appeals prepared by the station for determination between September 6 and 10.  
At the conclusion of the service week, the court will have 34 pending criminal appeals which are, at various stages of processing and that are also being fast-tracked for hearing.
"We wish to thank the litigants, counsel, other court users, and stakeholders who have been instrumental in making sure that the service week takes place and that it is successful," Bungoma High Court Presiding Judge Stephen Riechi said.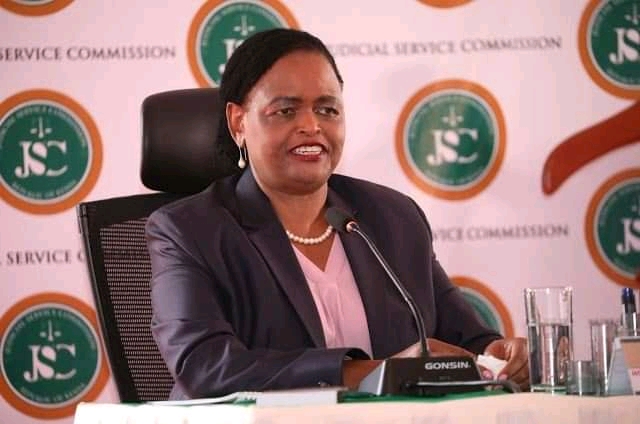 The exercise is in line with Chief Justice Martha Koome's vision of clearing appeals real-time, within the year they are filed.
Chief Justice Martha Koome posted two more judges to the station – High Court Judge David Kemei and Employment and Labour Relations Court Judge Jemimah Keli – to help expedite cases at the station.
"With the addition of Justice Kemei to the High Court, the court will inch forward towards attainment of expeditious delivery of justice. It will allow the court to clear criminal cases and especially murder cases within one year of filing, which is the world gold standard for the determination of criminal cases. Currently, the court has 140 pending murder cases," Justice Riechi said.
He said the posting of ELRC Judge Keli will enable the court to handle all labour disputes and employment matters (including appeals) from what was previously the Western Province.
The Judge urged court users to adhere to the timelines set in the law and directions given by the court saying that this will allow for the timely determination of disputes. Currently, the court has 193 pending succession cases at different stages of disposal. The court has 44 civil cases and 492 civil appeals.
He noted that a large number of Civil Appeals are a result of parties filing appeals and not taking any steps to prosecute them. He added the court has taken steps to dismiss some 300 appeals, where parties have shown no interest in prosecuting their civil appeals, within the last two years.
---
Mahakamani News is Kenya's top court reporting and crime coverage website. If you have a case that needs coverage, or if you are facing injustice from powerful forces, fired unfairly or reporting any corruption or relevant news pertaining judiciary etc please contact us via
cases@mahakamani.news
---
Comments
comments