For the last seven years, the online forex trading firm VIP Portal owned by Alfred Wangai and his wife Mercy Nkatha had been battling court cases. The couple started out the firm in Limuru in 2013 and within one year, it had received over Sh1 billion from farmers and Limuru residents looking to improve their fortunes.
The couple was arraigned in court in 2014 and has since been trying to convince judges to drop the charges. Last year, Mr Wangai and Ms Nkatha promised to refund investors but to date, not many have been paid.
Between October 2013 and September 2014, the couple engineered one of Kenya's biggest forex trading scams through the forex firm.
Lawyer Musyoki Kimanthi, for the couple, told chief magistrate Patricia Gichohi and senior principal magistrate Stella Atambo in Kiambu that his clients have made efforts to repay the money.
Mr Samuel Njoroge is among 122 investors who sued VIP Portal in 2014 demanding to be refunded Sh77 million. The investors obtained a summary judgment but the court document remains as any other ordinary piece of paper since there was nothing in VIP Portal's name to attach and recover lost funds.
VIP Portal owners Wangai and his wife are roaming free and have moved towns where, just like any other and many pyramid schemes being harbored by the State yet they are preying on gullible Kenyans who have a get rich-quick mentality, they are likely to net a fresh set of investors and once again get away with their funds.
In a move to mob-out masterminds and architects of pyramid schemes after 150,000 Kenyans lost over Sh8 billion between 2004 and 2007, a government crackdown saw hundreds of bank accounts frozen and new laws proposed to jail masterminds and fraudsters.
Just like any other citizen oriented bills, the MPs have abandoned the plans to enact laws against scammers and architects of pyramid schemes. Barely any results from the crackdown can be referenced more than a decade after the crackdown. There are few convictions and prosecution of the crooks who have graduated to be more smarter has been proven to be almost impossible.
While the last two weeks have seen focus placed on Simple Homes co-founder Nuzrat Sharif and Goldenscapes Group owner Peter Wangai, the two schemes are just a scratch on the surface of the overall losses, pain and tears that thousands of investors have found themselves in. Kenyans have lost billions of shillings to dubious businesses that operate like New-Age pyramid schemes.
Detectives believe Ms Sharif is one of the architects of a scam that involved tricking investors into thinking they would pay rent, which would double up as purchase installments. By the time Simple Homes Developers Consortium upped and left, their victims had parted with over Sh500 million.
Mr Wangai could have made as much as Sh1.6 billion by lying to investors that pumping their hard-earned money in land would see him build and maintain greenhouses. Police have launched a manhunt for Mr Wangai, who co-owns Goldenscape Group with Irene Muthoni Mwangi.
A two-month investigation by the Nation revealed that Kenyans looking for quick investment schemes have lost close to Sh10 billion to fraudsters, who promise huge returns and bonuses for introducing more investors.
Despite complaints by victims to the National Police Service and DCI, individuals behind some of the biggest Ponzi schemes in recent times still roam free even after years of investigations into their companies. Nairobi Police Commandant Philip Ndolo said pyramid schemes fall under the DCI's docket.
"Such issues fall under the DCI, which has more investigative capacity. When complaints are lodged with the National Police Service, they are forwarded to the DCI office within that station for action," Mr Ndolo said.
Mahakamani News contacted DCI boss George Kinoti but is yet to respond to our calls and texts inquiring why little action has been taken on individuals behind the con games.
But there have been a few successful investigations. After Velox 10 Global, a Ponzi scheme disguised as a cryptocurrency dealer, collapsed last year several investors who lost millions of shillings filed complaints at the Central Police Station in Nairobi.
Mr Daniel Karobia, one of Velox 10 Global's agents, was charged in court. The case is still ongoing but several witnesses have testified.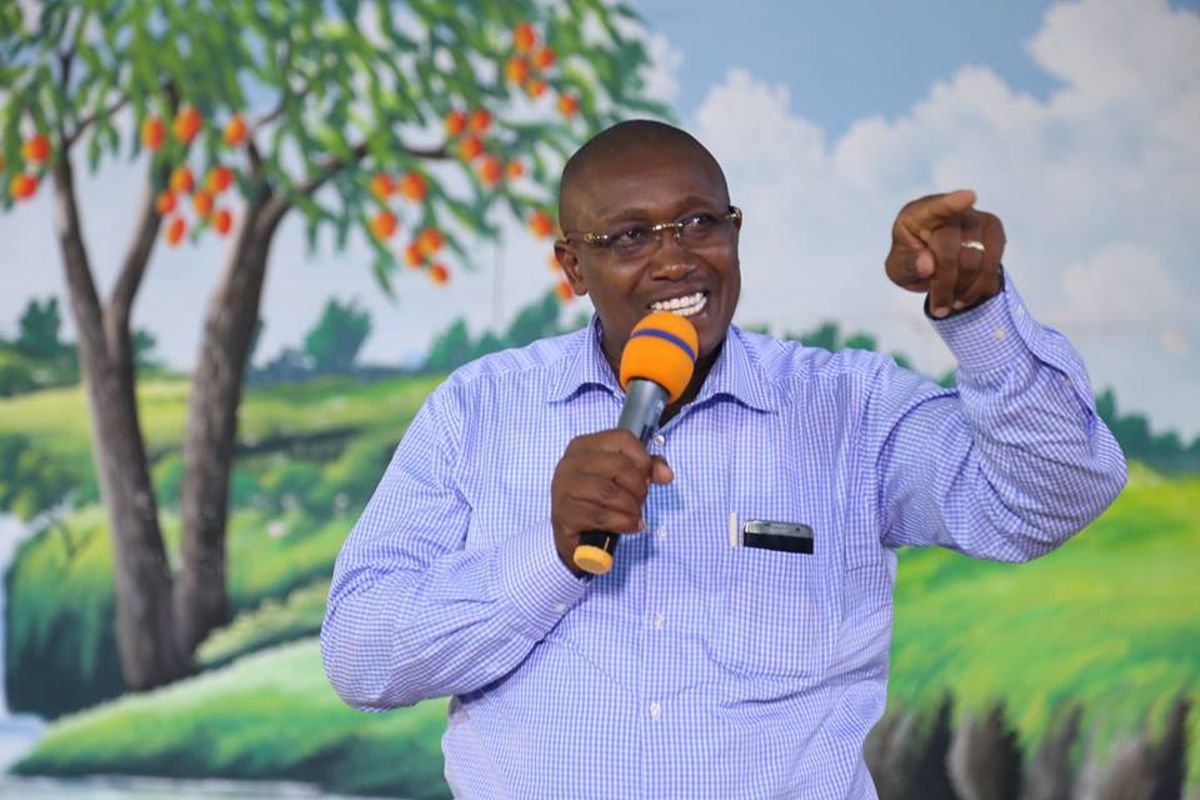 Companies like Diamond Property Merchants, Property Reality Company, Velox 10 Global, Goldenscapes Group, VIP Portal, Ekeza Sacco and Gakuyo Real Estate have in the last few years taken billions of shillings from investors, who have largely been left high and dry.
Investors stormed Gakuyo Real Estate's head office at Yala Towers only to be welcomed by a notice reading that the institution's offices had been closed indefinitely due to disturbance caused by customers.
The embattled customers formed an association dubbed Gakuyu's victims to fight for their plight. The association is under the leadership of Mark Mureithi.
"Most of the members are young middle-income earners who strain to save as little as they can. We had big aspirations only to be tricked," said Mureithi.
The customers further disclosed that they would be attending a church service at the Calvary Chosen Center where Ekeza Sacco chairman David Kariuki Ngari is a bishop, to seek his address.
Trouble rocked the financial institution early last year after an 'expose' by KTN prompting de-registration by Commissioner for Co-operative Development. The government initiated the liquidation process in April last year to pay its depositors after it was deregistered. It is reported that the holding company has a debt of Sh3 billion owed to its customers.
Depositors have claimed that their efforts to have a word with the Sacco's chairman have borne no fruits as he keeps avoiding them.
Ekeza Sacco which is an affiliate company of Gakuyo Real Estate was accused of defrauding 7,000 aspiring homeowners in their housing projects in Thika, Nakuru and Muranga.
---
Mahakamani News is Kenya's top court reporting and crime coverage website. If you have a case that needs coverage, or if you are facing injustice from powerful forces, fired unfairly or reporting any corruption or relevant news pertaining judiciary etc please contact us via
cases@mahakamani.news
---
Comments
comments